Join my contest and you could win this special award!
Deadshot

Domino 1205 has awarded you a very exclusive custom award of Deadshot minifigure from Batman: Arkham City! This custom award is given by Domino 1205 to other users for all their hard work. Great job!


Thank you for help!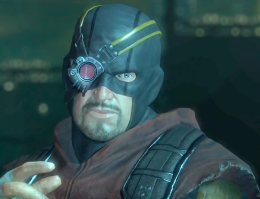 To enter, make a set depicting one of your favorite missions from Batman: Arkham City. The best users are awarded this exclusive Deadshot trophy from my new upcoming custom theme LEGO Batman: Arkham City.
Rules
1. You must only use Digital Designer.
2. Do not copy previous or new Batman sets.
3. You make small, medium or large set.
4. Have fun!
5. Contest ends February 10
Ad blocker interference detected!
Wikia is a free-to-use site that makes money from advertising. We have a modified experience for viewers using ad blockers

Wikia is not accessible if you've made further modifications. Remove the custom ad blocker rule(s) and the page will load as expected.