I'm building my new LEGO mansion, which I haven't finished yet, as you can see in the pictures below. But I'll update you on new develpoments of the house. I'm getting a new table to put it on, so I had to dismantle it. These are the materials I'm going to use: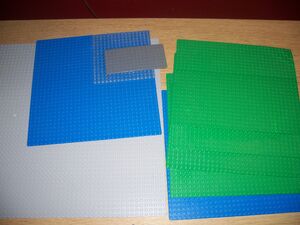 Hopefully I'll be able to finish by Monday. Please leave comments!
Dr. Pepper Est.1885 02:46, July 16, 2011 (UTC)
Ad blocker interference detected!
Wikia is a free-to-use site that makes money from advertising. We have a modified experience for viewers using ad blockers

Wikia is not accessible if you've made further modifications. Remove the custom ad blocker rule(s) and the page will load as expected.