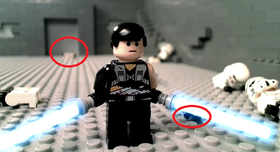 Since my other blog page could not stand any more galleries with messing up, i made a second part.
Lego The Force Unleashed is an extremely well done video with over five million views. But it has two errors in it. http://www.youtube.com/watch?v=ijpH6an-JIQ
Lego Star Wars the Force Unleashed 2 http://www.youtube.com/watch?v=rrvS5eZRVAo&feature=fvwrel
Ad blocker interference detected!
Wikia is a free-to-use site that makes money from advertising. We have a modified experience for viewers using ad blockers

Wikia is not accessible if you've made further modifications. Remove the custom ad blocker rule(s) and the page will load as expected.