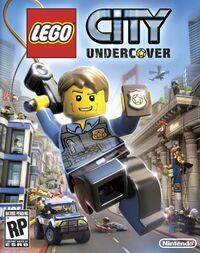 Hey there Brickipedians!
I mentioned this in chat earlier today, but thought I would announce it to the rest of the wiki as well. Nintendo UK, the makers of the LEGO City games, want to offer some assets directly to the LEGO community! Next week I should be back with some great screenshots of their upcoming games. But before I do, are there any assets or other types of images you want in particular? Let me know in the comments section and hopefully early next week I will return with a slew of awesome and exclusive content for the LEGO Wiki Community!
Thanks!
Ad blocker interference detected!
Wikia is a free-to-use site that makes money from advertising. We have a modified experience for viewers using ad blockers

Wikia is not accessible if you've made further modifications. Remove the custom ad blocker rule(s) and the page will load as expected.