The Daily Brick has published what it believes is a list of collectable minifigures series 9:
Alien Trooper
Chicken Suit Guy
Maid Marion
Heroic Knight
Cyclops
Mermaid
Fortune Teller
Dr. Splitz
Roller Derby Girl
Judge
Battle Mech
Caesar
Downtown Cop
Plumber
Waiter
Hollywood Starlet"
This is probably true, of course these are not the final names.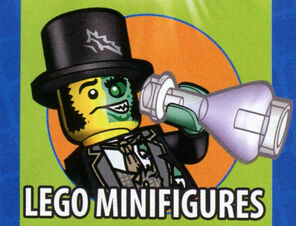 http://www.youtube.com/watch?v=hqvqEZf5La4 It also seems that the alien trooper has been stolen/leaked I must say it looks cool.
Ad blocker interference detected!
Wikia is a free-to-use site that makes money from advertising. We have a modified experience for viewers using ad blockers

Wikia is not accessible if you've made further modifications. Remove the custom ad blocker rule(s) and the page will load as expected.