Hello Brickipedia. Today, I'm here to talk about a little rumor I have. I recently uploaded this photo:
Forget about the book on the left, thats just part of the Stone Army story arc. Lets talk about the one on the right. According to this link: [1], "Destiny of Doom" will be about Garmadon helping the ninjas with "doomsday devices" he put all over Ninjago while he was evil. "devices"? Something about that word makes me think "robots". Like the thing see in Zane's eyes: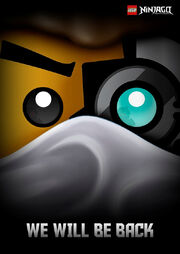 Will this be Ninjago's new story? Tell me what you think in the comments.
Ad blocker interference detected!
Wikia is a free-to-use site that makes money from advertising. We have a modified experience for viewers using ad blockers

Wikia is not accessible if you've made further modifications. Remove the custom ad blocker rule(s) and the page will load as expected.