---
---
LOTR Episodes 3&4

Source(s): http://thelordoftherings.lego.com/en-us/Videos/Default.aspx#Eps%203
Author:Mr. Minifigure
Episode Three and the final Episode four of the LOTR mini-series are out. Very well done….
---
The Sun October newspaper promotion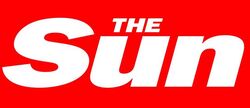 Source(s): Click a Brick
Author:Mr. Minifigure
Yes another LEGO promotion from The Sun. The promotion will last from October 6th to October 13th. The sets are:
---
New Architecture Set!
Source(s): http://www.brickset.com/detail/?set=21014-1
Author:Mr. Minifigure
Another Architecture set is to be released this year and this time it is 21014 Villa Savoye. It will be released sometime this year and will contain 660 pieces. Looks neat!
---
Summer Friends sets now on LEGO.com and Amazon!!!

Source(s): http://toysnbricks.com/
Author:Mr. Minifigue
Yay! Summer Friends sets are now on LEGO.com and Amazon. I looked and it looks like we are behind on our articles! Find them and update them!
---
New Minifigures Games!

Source(s): http://minifigures.lego.com/en-gb/Games/Danger+Waters.aspx
Author:Mr. Minifigure
New Minifugres Theme games! I still wonder why there was no games for Series 6? The new games are:
---
Thanks
Ad blocker interference detected!
Wikia is a free-to-use site that makes money from advertising. We have a modified experience for viewers using ad blockers

Wikia is not accessible if you've made further modifications. Remove the custom ad blocker rule(s) and the page will load as expected.