---
---
The Official Birthday!
Source(s): http://aboutus.lego.com/en-us/news-room/2012/august/lego-group-80-years-video/
Author:Klagoer
As we all know this year is the 80th birthday of LEGO and it is a very special year. Recently put up on the LEGO website is a video of the beginning from 1932-1968. Happy 80th LEGO!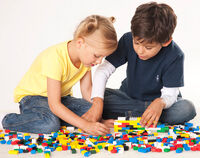 ---
A One in a Million Shot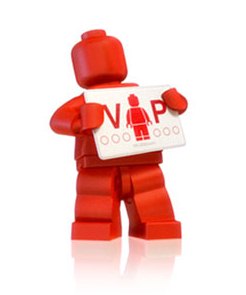 Source(s): http://shop.lego.com/en-GB/Million?icmp=SHHomeMain_VIPMillionPromo
Author:Klagoer
After the VIP Program on LEGO.com reached 1,000,000 users LEGO has now decided to put up a contest a one in a million shot to win a behind the scene trip to a LEGOLAND park of your choice. This contest is open to only ''VIP Members''' so if you are not one now might be the time to join!
---
6 year old with LEGO up his nose
Source(s): http://click-a-brick.blogspot.com/2012/08/boy-aged-6-had-lego-piece-up-his-nose.html
Author:Klagoer
A six year old boy in Utah, Isaak Lasson has suffered from sinus problems for three years. He took medicines of all sorts which clearly did not help but at the end of July went to a new doctor. When he got there they found out a LEGO tyre was stuffed up his nose making it hard to breath. He is okay now.
---
Life of George 2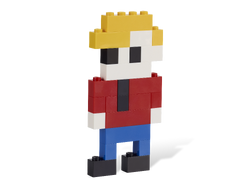 Source(s): http://www.bricklink.com/catalogItem.asp?S=21201-1
Author:Klagoer
According to BrickLink.com Life of George will be continued for a second set to be released sometime in 2012.
---
LEGO CUUSOO Project Reaches 10,000!

Source(s): http://lego.cuusoo.com/ideas/view/1786
Author:Klagoer
The twelth project to reach 10,000 supporters has recently reached the goal of 10,000. UCS Sandcrawler by mb_bricks has just reached 10,000 supporters making this mb_bricks second CUUSOO projects to reach 10,000. The review will start in September. To read the whole message from LEGO click here.
---
==

LEGO ROBLOX Game- Hero Factory
Source(s): http://click-a-brick.blogspot.co.uk/2012/08/lego-roblox-game-hero-factory-break-out.html
Author:Klagoer
Recently LEGO and ROBLOX have created a license to create a game with Hero Factory View the game here.
---
Thanks
SKP4472, for reporting some of the news on Click a Brick.
Also as a side note whenever possible could users make articles instead of just reports. It would defiantly save the users who make these a lot of time. Just something to keep in mind…
Ad blocker interference detected!
Wikia is a free-to-use site that makes money from advertising. We have a modified experience for viewers using ad blockers

Wikia is not accessible if you've made further modifications. Remove the custom ad blocker rule(s) and the page will load as expected.