---
---
Thinking with Portals reaches 10,000!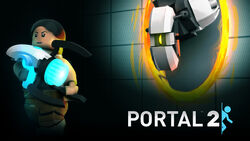 Source(s): [1]
Author:Mr. Minifigure
Yes the 11th CUUSOO project to go on to review. Brickthing the creator also got the following message from LEGO congratulating him on his good work: Congrats on 10,000 Supporters, Brickthing and Team Jigsaw! 2012.07.13 Again, great work with this project, with presenting several viable Portal 2 product concepts, and effectively connecting with an audience that wants to see a LEGO set based on Portal 2 happen.
Congratulations on achieving 10,000 supporters. We now officially advance this project to the Review phase.
What happens now? This project moves from the Idea stage to the Review stage. A "LEGO Jury" composed of designers, product managers, and other key team members will examine the idea. We'll build concept models, put them in our test chamber, bake them, and determine if the concept meets our high standards for what it takes to be a LEGO product. This includes factors such as playability, safety, and fit with the LEGO brand. Every potential LEGO product goes through a process like this and must meet the same standards.
The LEGO Review Begins in September This project qualifies for the quarterly review beginning in September, which will also include all projects that reach 10,000 between now and September 3. For more information about the quarterly review process, see this blog post.
The review is a thorough process and from its start, and can take several months. When finished, we make a "go/no go" decision to develop and sell a product based on the Thinking with Portals! concept.
When the review is complete, we will inform you of our decision. If green-lit, this project goes into the longest phase of the project; the Development phase. During this time, LEGO model designers refine the product and develop it for release, we create the product materials (box, instructions, marketing), and get everything ready for a production run. This also takes several months.
We will post follow-up information and our decision here.
So, what's for dessert?
The LEGO CUUSOO Team
If you didn't read the review starts in September.
---
Monster Fighters TV Show!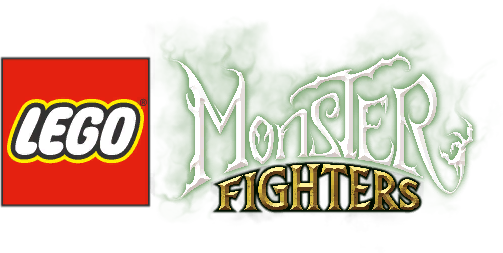 Source(s): [2]
Author:Mr. Minifigure
First Friends and now Monster Fighters. The only thing that could be better is well nothing… Yes it is true LEGO is making a Monster Fighters TV Show. When will it be released is still unknown. Watch the sneak peek here: [3]
---
21101 Hayabusa available!
Source(s): shop.lego.com
Author:Mr. Minifigure
21101 Hayabusa is now available worldwide on LEGO.com. It sadly though is limited to five per customer. Buy yours before it sells out!
---
Summer Sets!
Source(s): CzechMate and Omega X.23
Author:Mr. Minifigue
The Star Wars and LoTR sets have reached Australia and most summer sets besides Monster Fighters have reached Singapore.
---
Thanks
Omega X.23, for reporting the Monster Fighters episodes/.
SKP4472, for most of the news on Click a Brick that I found other sources for..
Ad blocker interference detected!
Wikia is a free-to-use site that makes money from advertising. We have a modified experience for viewers using ad blockers

Wikia is not accessible if you've made further modifications. Remove the custom ad blocker rule(s) and the page will load as expected.