---
---
New Modular Preview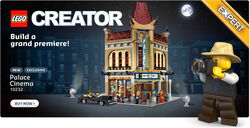 Source(s): http://www.eurobricks.com/forum/index.php?s=dd426730a1a31b03bbf7dce74e924c7f&showtopic=77435
Author:Klagoer
The next modular building has just been revealed at Eurobricks. It was found a shop.LEGO.com but still does not have any other details such as price or pieces. What do you think of the set?
---
Hero Factory Brain Attack trailer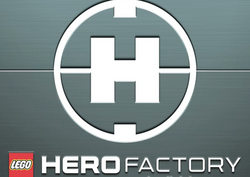 Source(s): http://www.youtube.com/watch?v=sVAc4KN1dZM&list=HL1355925206&feature=mh_lolz
Author:Klagoer
A recent video has been uploaded to YouTube showing a trailer for Hero Factory Brain Attack. How do you think it looks?
---
Castle 2013
Source(s): http://www.flickr.com/photos/37049087@N02/8311551525/in/photostream/lightbox/
Author:Klagoer
Castle? Yes, it is true for you Castle lovers! In 2013 the theme will produce some more sets. Click the source link to see the images. What do you think of the new sets?
---
Thanks
NBP3.0, for reporting the new modular set..
Jeyo, for giving me the image link for the new Castle sets.
Starcracker, for reporting the Hero Factory trailer.
Ad blocker interference detected!
Wikia is a free-to-use site that makes money from advertising. We have a modified experience for viewers using ad blockers

Wikia is not accessible if you've made further modifications. Remove the custom ad blocker rule(s) and the page will load as expected.