Here we go! Finland maiden vs Sweea mamma is a brand new comic series what i start to make really soon. The first number may come today or tomorrow. Id like some comments if you like the idea. I hope this is an epic battle.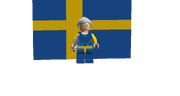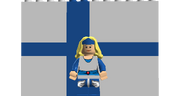 And litlle bit of story. People of Finland have been maded a new weaponary to USA but Sweedens goverment get angry becouse Sweeden has maded allmost all wepoans to USA. And then Sweeden put there mascot Sweea mamma to attack her own dauther Finland maiden. And this is the litlle storyline i created i hope you like this!
Ad blocker interference detected!
Wikia is a free-to-use site that makes money from advertising. We have a modified experience for viewers using ad blockers

Wikia is not accessible if you've made further modifications. Remove the custom ad blocker rule(s) and the page will load as expected.