The biggest milestone ive hit yet! Its been almost 2 years since i joined this wiki and since then its been huge ups and down for me. Id like to thank the people who supported me, like Irnakk, Legoboy, RaceLord, Sibo, Rainbow Dasher, BrickFilmNut, Cake, Nuff and many other. It tuck a lot of effort from a lazy nerd like me to make this posible but i couldnt have done it without a place to do it in and a community that helped me. Heres a big thank you for everyone.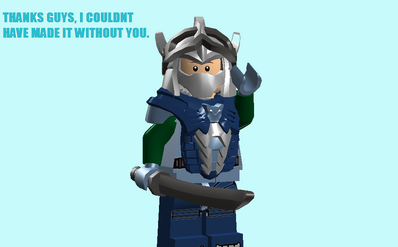 Plus theres gonna be a sigmech blog 2 sometime next month. No cube dudes in the horizon.
Ad blocker interference detected!
Wikia is a free-to-use site that makes money from advertising. We have a modified experience for viewers using ad blockers

Wikia is not accessible if you've made further modifications. Remove the custom ad blocker rule(s) and the page will load as expected.