My contest for this month is to make the Coolest Looking Ninja. It can be Sci-Fi, Japanese, you can theme it after anything. It can be any size, Brick-Built, Minifigure, Mini, Mega.
Ends May 30th, Judging Begins May 31.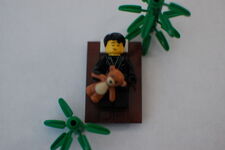 1st Place
Gold Ninja

LSCStealthNinja has awarded you with a Gold Ninja. Made of Gold, this Ninja is worth $1,000,000,000, so put it in your safe, because I might want it back. :D
2nd Place
Silver Shuriken

LSCStealthNinja has awarded you with a Silver Shuriken. Made of Silver, this Shuriken is extremely sharp, so even when I'm holdin-- Ouch! So even when I'm holding it, it cut-- Ow! Yeah, uh, ok, I'm just gonna put that on the floor.
3rd Place
Bronze Katana

LSCStealthNinja has awarded you with a Bronze Katana. Very bright, even looking at it can cause you-- I can't see! Somebody Help! Help-- (Static) We are currently experiencing technical difficulties. Please stand by.
Participants
Certificate of Participation

You Participated! LSCStealthNinja has awarded you with a Certificate of Participation. Thanks for participating in my contest!
All Users who enter and Create a Model will be given a Participant Award.
Rules
You can add scenery if you like, however, don't make it too large, remember, this is about the Ninja, not the scenery
No Piece Limit
No Size Limit
One Entry only, please
Can be built in LDD or in Real Life
A Short Story/Background Would Be Nice
If you have any questions, put them below.
Ad blocker interference detected!
Wikia is a free-to-use site that makes money from advertising. We have a modified experience for viewers using ad blockers

Wikia is not accessible if you've made further modifications. Remove the custom ad blocker rule(s) and the page will load as expected.