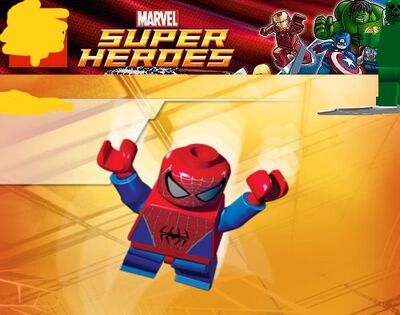 I think that all of the LEGO Super Heroes fans will like my CUUSOO idea:
Product Page URL=http://lego.cuusoo.com/ideas/view/12984
Batman vs the Villains:
Batman
Robin
Batman (classic)
Penguin
Joker
Scarecrow
Bane
Catwoman
Riddler
Two-face
Mr. Freeze
Avengers vs the Villains
Captain America
Red Skull
Thor
Loki
Hulk
The Leader
Iron Man
The Mandrin
Hawkeye
Black Widow
Dc Super Heroes vs the Villains
Superman
Lex Luthor
Bizzarro
Kryptonite Man
Green Lantern (Hal Jordan)
Kilowag
Sinestro
Wonder Woman
The Cheetah
Aquaman
Black Manta
Spider-man vs the Villains
Spider-man
Black Spider-man
Green Goblin
Doc Ock
Sandman
Venom
Carnage
Lizard
Vulture
Kraven
Electro
Mysterio
Ad blocker interference detected!
Wikia is a free-to-use site that makes money from advertising. We have a modified experience for viewers using ad blockers

Wikia is not accessible if you've made further modifications. Remove the custom ad blocker rule(s) and the page will load as expected.