Hi everyone! Sorry I haven't been on wiki for a while, I've been on vacation every other week! Anyways, I just sent in fan mail to TT Games and requested 3 characters! Killowog,A Clayface big fig, and Gentleman ghost! What do you guys think of my recommendations?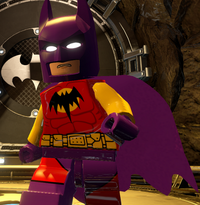 Ad blocker interference detected!
Wikia is a free-to-use site that makes money from advertising. We have a modified experience for viewers using ad blockers

Wikia is not accessible if you've made further modifications. Remove the custom ad blocker rule(s) and the page will load as expected.