Tales of the Ninja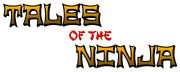 The idea behind the
Tales of the Ninja
is in fact older than this blog post. It was originally supposed to be released right after the discontinuation of Ninjago: The Next Tale but I didn't have enough free time to create it. Now, when I'm less bussy with my real life issues, I decided to revive the theme. It will be released early in 2014.
Brickipedia: The Wikia War

Custom themes about Brickipedians are very common on this wiki, but
Brickipedia: The Wikia War
will be a bit different for a couple of reasons. First of all, instead of using somewhat limited range of printings from official minifigures, I'll make my own custom decals, just as I've been doing with most of my custom sets so far. Secondly, the theme will have an actual, in-depth (for a custom theme) story told in chapters published in blog posts. If you want to sign up, please fill this request:
Hair (style and colour)
Face (remember that I make my own printings from scratch and I don't use existing ones)
Outfit (see above)
Affiliation

Lawful Good (the people who rebel against Wikia)
Chaotic Evil (the villains who are against both Wikia and the rebels)
Lawful Evil (the servants of Wikia)

Weapon of choice
Additional accessories
Personality
Powers (don't choose too powerful ones)
Ad blocker interference detected!
Wikia is a free-to-use site that makes money from advertising. We have a modified experience for viewers using ad blockers

Wikia is not accessible if you've made further modifications. Remove the custom ad blocker rule(s) and the page will load as expected.