Hello Brix here! RaceLord has been credited with the amazing idea of The Brickipedia Avengers Awesomeknight1234 is possibly going to make The Brickipedia Justice League so i thought why not the Brickipedia Injustice League!

Me as The Joker
BFN as Lex Luthor
Soup as Poison Ivy
Legoboy as The Riddler
ToaMeiko as General Zod
Berrybrick as Mr.Freeze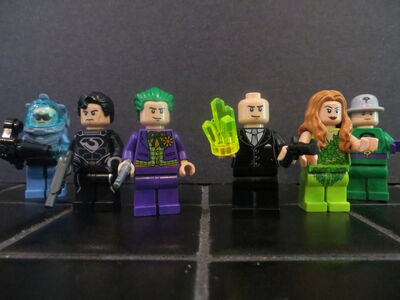 I might make The Brickipedia Justice League if you would like it then say yes and if you would like to be in the Injustice League or the Justice League you must be a known or famous user.
Ad blocker interference detected!
Wikia is a free-to-use site that makes money from advertising. We have a modified experience for viewers using ad blockers

Wikia is not accessible if you've made further modifications. Remove the custom ad blocker rule(s) and the page will load as expected.