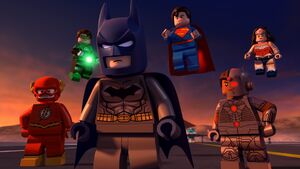 The direct-to-video feature LEGO DC Comics Super Heroes: Justice League: Attack of the Legion of Doom! is released today on Blu-ray, DVD, and Digital HD. It is the fourth movie in Lego's DC Comics Super Heroes series, following Justice League vs. Bizarro League. The stellar voice cast includes Troy Baker & Nolan North returning as Batman & Superman, in addition to Mark Hamill, John DiMaggio, Kevin Michael Richardson, Tom Kenny, and Dee Bradley Baker.
Here's some information we have from the press release:
"Crime is on the run as the newly formed Justice League keeps Metropolis safe and this makes evil genius Lex Luthor very unhappy. Together with Black Manta, Sinestro and a gang of ruthless recruits, Lex builds his own league and declares them the Legion of Doom. With this super powered team of terror and a plan to attack the top-secret government site, Area 52, can Lex finally be on the verge of victory? Sound the "Trouble Alert" and get ready for the bricks to fly when Superman, Batman, Wonder Woman and the rest of the Justice League face off against the world's greatest Super-Villains! It's the next all-new original movie from LEGO® and DC Comics."
One of the themes of the movie is young hero Cyborg trying to fit in with the more seasoned veterans. This clip shows Batman giving Cyborg some of his distinctive advice.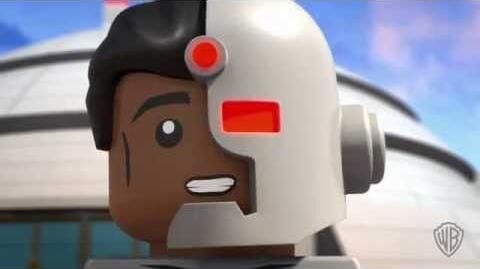 ---
---
Ad blocker interference detected!
Wikia is a free-to-use site that makes money from advertising. We have a modified experience for viewers using ad blockers

Wikia is not accessible if you've made further modifications. Remove the custom ad blocker rule(s) and the page will load as expected.