Hello! This special blog is a three-in-one bonus! What does it mean? Well, read on!
Caption Contest 2
Well, my first caption contest has been a success and I'm thankful to everyone who participated. Now that a week has passed, the second caption contest is now open!
Here is the picture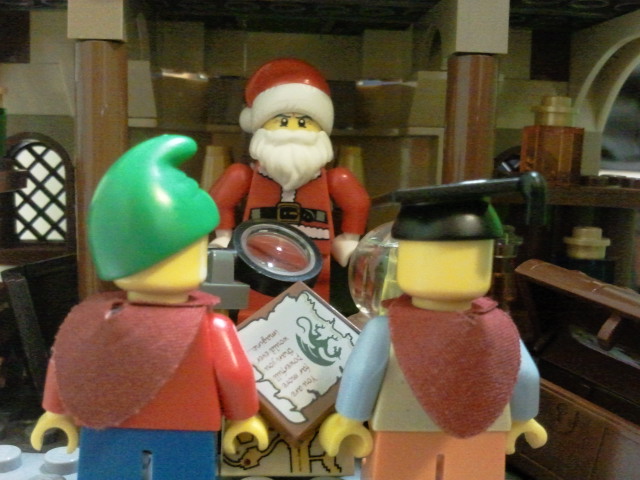 Rules
No copying others users work
Santa can remain silent.
Winner will be decided by voting.
Most creative and humorous entry will win!
The location is in Santa's office.
The two minifigures in front are elves.
So,got your thinking caps on?
Voting of Caption Contest 1
Thank you to everyone who participated in my first caption contest! Well, here are the entries I received and please vote for your favorite entry!
Which's the best entry and who deserves to win?

SO, here are the entries! Phew! Anyway, please vote for the most humorous entry!
Announcement
So, what's the announcement? It is that I would be away for 10 days until the 19th December for vacation :( So most likely I will be absolutely inactive until then. Well, the third caption contest, which will take place on the 14th, will have to be hosted by someone else. Any volunteers? :)
Anyway, thanks for reading and please participate!
Regards,
Omega X
Ad blocker interference detected!
Wikia is a free-to-use site that makes money from advertising. We have a modified experience for viewers using ad blockers

Wikia is not accessible if you've made further modifications. Remove the custom ad blocker rule(s) and the page will load as expected.