Hey are a bunch of Sketches I made of users here on the wiki. Currently 15 users.
Before anyone askings, these are all made in LDD Developer Mode. You can add it to your LDD by going to the LDD Preferences and adding DeveloperMode=1. Then there will be a new thing at the top of LDD called "Developer", you need to hit "Toggle Physics Test" each time you enter LDD to do things like whats below.
NOTE! These are only ment for Comedy. If these are offensive to you, i'm sorry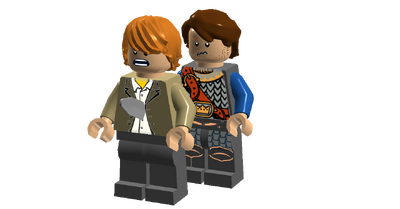 Knight stabs Nuff.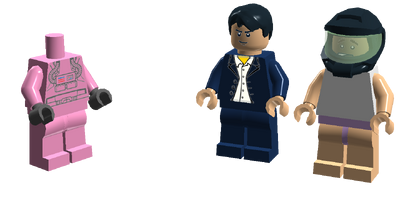 "Its ok man, you have a extra one...... right?" -RaceLord. King Kahuka's Suit Is Pink After Returning From The Dry Cleaners.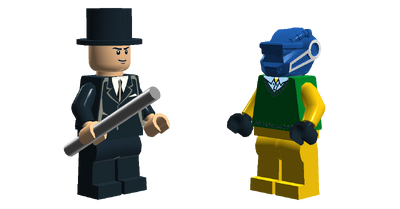 "Why do you have a sweater vest on? -Mr. Brix. "The girls love men in sweater vests." -Czech.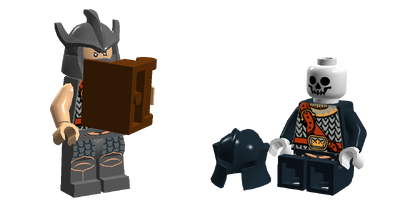 "Sha-Lim-Gro Ro-Nah!" -Irnakk. Irnakk Turn Jeyo Into A Skeleton.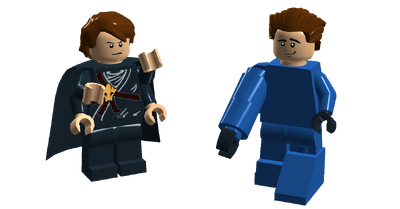 "I'M FANTASTIC!" -Sibo. "Well I have four arms!" -DarthShlomo.


"Its ok, this is a Camera, not a Rocket Launcher." -BrickFilmNut.


"Is the yellow your skin?" -Nuff. "Maybe." -Czech.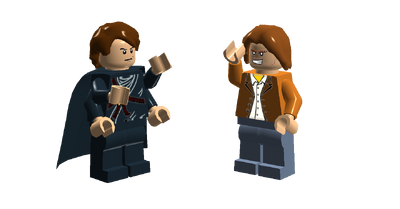 "Hey Bro!" -Jahchildren. "Hey!" -DarthShlomo.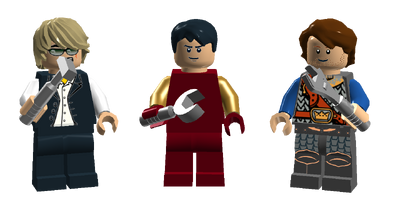 FIX IT! FIX IT! FIX IT!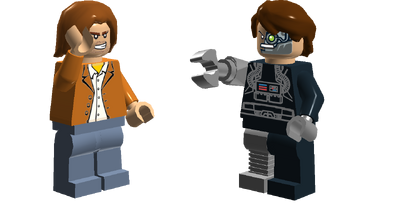 "YOU!" -LEGOCyborg. "Hey!" -Jahchildren.


"Fro-Sha-Mo-Ra! O-Tra-Kil-Ra!" -Irnakk. Irnakk Turns Cyborg's Hair Gray And Freezes His Arms And Legs.


"What just happend?" -Sibo. "I don't know." -King Kahuka. Sibo And King Kaukua Returning From A Battle.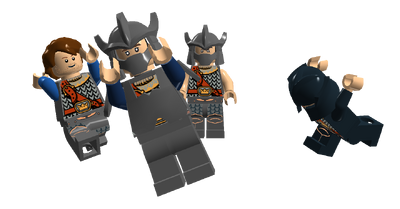 "Fus-Ro-Da!" -Irnakk. Irnakk Using Unrelenting Force On Knight, Jeyo, And Korp.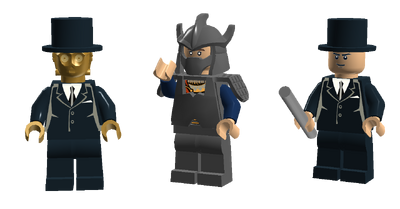 "Mr. Brix? you ok man?" -Korp. Korp Thinking C3-PO In A Suit Is Mr. Brix.


"Why does Jeyo have such bad luck?" -BrickFilmNut. "I don't know dude." -Nuff. BrickFilmNut And Nuff Talking About Jeyo's Bad Luck When He Was Turned To Gold.


"Like My New Armors?" -RaceLord. "Yeah." -Bug. RaceLord Showing Bug His New Armor Designs.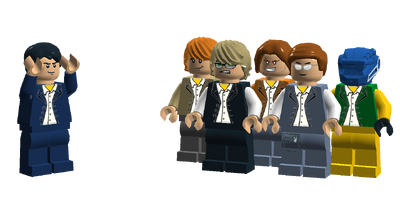 "WHY DO YOU ALL HAVE THE SAME SHIRT AS ME! Even you Czech?" -RaceLord. RaceLord Yelling At Nuff, Bug, BrickFilmNut, Jahchildren, And Czech.
Ad blocker interference detected!
Wikia is a free-to-use site that makes money from advertising. We have a modified experience for viewers using ad blockers

Wikia is not accessible if you've made further modifications. Remove the custom ad blocker rule(s) and the page will load as expected.