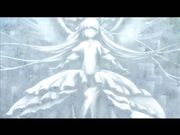 Lego Legends of Chima : Rebellion is a full-length movie and requiem story of Kida, who was away after she has a faithful wish. Laval must bring her back after her death.
After Kida's death, Laval teams up with Sayaka, Eris, Worriz and Cragger to save our princess from witches. Laval will change our wishes before Kida's heart has frozen. After Kida's body was removed, She transformed into a demon witch and her heart was weak. Laval finds himself into a witch world when she was created and A demon witch named Vendra Ventress.
Ad blocker interference detected!
Wikia is a free-to-use site that makes money from advertising. We have a modified experience for viewers using ad blockers

Wikia is not accessible if you've made further modifications. Remove the custom ad blocker rule(s) and the page will load as expected.