Umm, this is a bit embarrassing... I don't have the pieces to build Raj! Could somebody else build him, post the picture on my talk page and I will create the page giving all the credit to the person who built the best Raj minifig. There is no prize, this would just be someone being helpful!
Here is a pic of him: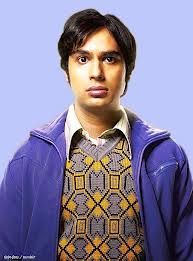 Also take a pic of the figure wearing the
Thor
minifigures outfit for his Halloween Costume!
Ad blocker interference detected!
Wikia is a free-to-use site that makes money from advertising. We have a modified experience for viewers using ad blockers

Wikia is not accessible if you've made further modifications. Remove the custom ad blocker rule(s) and the page will load as expected.