Hi guys it's me TaskyCrafter, sorry you guys haven't heard from me in a while I've been busy with so much other stuff (and also I lost one of my electronic devices that I was able to use for a while, long story but lets not focus on that in this blog), I want to talk about what I have been doing lately, but first:
Guess who's back, Back again, Tasky's back, Tell a friend, Guess who's back, guess who's back, Guess who's back, guess who's back, Guess who's back, guess who's back, Guess who's back, guess who's back, Guess who's back. (For those of you wondering, that was parodying one of the first verses of Eminem's song "Without Me". I just wanted to do that real quickly.).
Anyways, I have been working on a YouTube channel "CaptainCrafter" or "Captain Crafter Co.", I know the name is slightly different from my Brickipeda name, but that's because I didn't want people to refer to me as that yet. On my channel you will soon see Lego stop animation videos, cartoons I will attempt to make, G-mod animations, and gameplay videos. Another thing I want to tell you about is something very exciting that recently happened to me, are any of you aware of TruTv's "Impractical Jokers"? Well this Sunday (or if you are reading this on a different Sunday than the Sunday of November 22 2015) there was a "Where's Larry? Tour" at Ovens Auditorium, my mom successfully got me and my little brother tickets to see the show, we got to meet the four Jokers backstage (Joe Gatto, Sal Vulcano, James "Murr" Murray, and Brian "Q" Quinn) and if you didn't guess already, I made Lego Customs of them, showed them to them, and they liked them. Here is photo evidence of this happening:
They all found the figures to look really cool (Joe made a joke saying I messed up on Murr's hairpiece saying it should be bald and then Murr said "That's going to be my hairpiece in the future." adding on to the jokea at that night I found out that Q is into some of the same stuff that I'm into such as drawing animation and comics, and Sal recently got a Lego set for "Back to the Future". I case you can't see what the figures look like here are photos of them: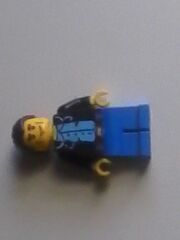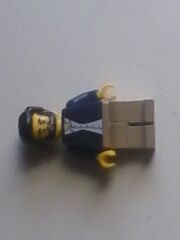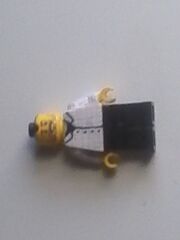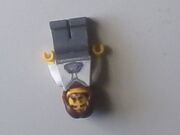 I am also soon going to make a few custom video games on this website (one of them being Lego Superman Vs Batman the Videogame), and I am about to upload a new profile picture of my new avatar. Which I can't show yet, but I will in the future, see you in a while, tonight is Thanksgiving after all.
Ad blocker interference detected!
Wikia is a free-to-use site that makes money from advertising. We have a modified experience for viewers using ad blockers

Wikia is not accessible if you've made further modifications. Remove the custom ad blocker rule(s) and the page will load as expected.