Hey guys. Yes, everyone is doing them. So... now I shall start my own! >:D. Here's my blog update (not really an update if its the first one) for July, 2012.
Userpage
My userpage keeps getting better and better! Check out the music, colors, polls, galleries, userboxes.... here!
CotM
Yep, I got nominated. :D Check out my entry and either support or oppose. =D
Custom Template
Well, if you want quick links to most of my customs, here's my Custom Temp.
Collectable Minifigures Customs
After Bug created the Customs page for it, I hopped onto the idea with him! I have two series of 16 figs out with pages. My third series is currently on hold for now. I have to first create a Brave (possibly) and Wal-Mart MOC.
Modular Wal-Mart
As said above, a Wal-Mart custom should be finished and posted on Bricki before the end of July. So... stay tuned here for sneak peeks and photos as hot summer July continues.
Brave?
Still debating this one. Should I make this? Any suggestions? What part of the movie should I make? Comment!
Nintendo
Custom:Nintendo Really hoping to blow the roof off on this one. Planning on so much. I've already made over ten different Nintendo sets. But, until I finish a few more, I won't release them. 8-) Stay tuned! Photos will be HERE!
MOCpages
Yep, I got one of 'dem. =DDD Please, check out my page [1]. Although I don't have a fancy home page, or many customs: please add me as a favorite, rate my stuff, and yeah. =D
Contests
Yep, I've done a few contests already! Check out my first one, second one, and lastly my first caption contest.
More to come!!!
Yep, throughout this month, expect TONS of even cooler stuff to put a chill to your summer. =D Wow, I'm tacky... Cya!
Super Hero Minifigs
Inspired by BB, here's my failures thus far.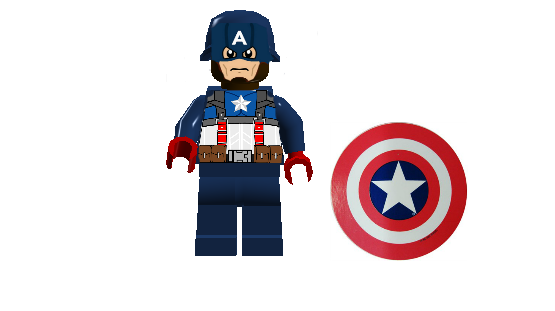 Talk
-
Customs
-
My Site


Ad blocker interference detected!
Wikia is a free-to-use site that makes money from advertising. We have a modified experience for viewers using ad blockers

Wikia is not accessible if you've made further modifications. Remove the custom ad blocker rule(s) and the page will load as expected.