Ok, so in this blog, I will be sharing with you my custom characters from many lego games. I don't have pictures, but the purpose of this blog is that (I hope) you use these characters in your games. How are you gonna use it without pictures? I'm gonna give you the code. Now I didn't do all games, but if you have any requests, feel free to ask. And I'm willing to use any characters you'd like me (and other people) to see and use.
First, Star Wars III: the Clone Wars. This character is named Starkiller. Now I know what you're thinking. He's already in the game. The difference is this is his CLONE from The Force Unleashed II. Here's the code: BFCBJJJBGC. Dual Wield cheat required.
Next, The Lord of the Rings. I have 2 for this game. First is named Elvish Pres. This is short for Elvish Presly, a play on Elvis Presly. The code: GKCBdLZOBXY. The next guy is named Assassin. This is an Assassin's Creed assassin. The code: GJFBDJDDKhj.
Next is Pirates of the Caribbean. This guy is named Edward ACIV. Now incase you don't know, there is this game called Assassin's Creed IV: Black Flag. In it, you play as a pirate assassin named Edward Kenway. The code: BBJBYCCBCC.
The next game is Harry Potter: Years 5-7. This badass woman is named Emma. My mother was able to make the best fan fiction for Harry Potter ever where in the year 989 A.D. A witch was born and was later cursed by Salazar Slytherin himself to be immortal. The code: zJCJQDBCFB.
And lastly, Marvel Superheroes. I have 2 in here. One is a hero and one is a villan. The hero is named Energizer. I made him myself, even made a comic about him fighting the villan. The code: PDmknzMFPQ. The villan of Energizer is named Meltdown. The code: BJPRcJZHzJ.
And that's it. I hope you use these, and enjoy playing as them. Please share your thoughts and opinions.
UPDATE: I have pictures!!! Sorry about the poor quality.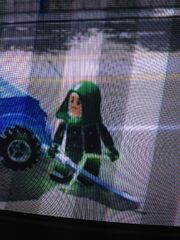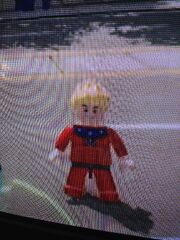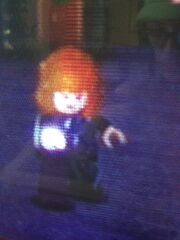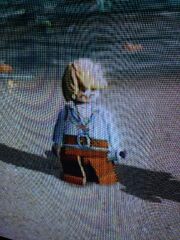 Ad blocker interference detected!
Wikia is a free-to-use site that makes money from advertising. We have a modified experience for viewers using ad blockers

Wikia is not accessible if you've made further modifications. Remove the custom ad blocker rule(s) and the page will load as expected.