Verne
Theme:
Years:
"Hey! I was just about to rob this place!"
―Verne in LEGO City Undercover
Verne is one of the characters in the video game LEGO City Undercover. He is a criminal that was going to rob the LEGO City Bank before Chase McCain drove his Jet Powered Snowplow out of the bank.
Appearances
Notes
In the cut-scenes his cap is black when it's actually grey.
Gallery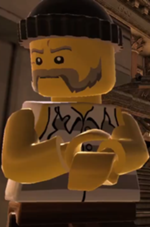 Ad blocker interference detected!
Wikia is a free-to-use site that makes money from advertising. We have a modified experience for viewers using ad blockers

Wikia is not accessible if you've made further modifications. Remove the custom ad blocker rule(s) and the page will load as expected.