Video Game
Talk

9
26,788pages on
this wiki


A video game is an electronic game that involves interaction with a user interface to generate visual feedback on a video device. Video games have been an important type of media in the 20th and 21st century.
Many video games have been created depicting LEGO over the years, released over a variety of video game consoles. LEGO video games now serve as a major part of The LEGO Group's financial plan, and have seen a rise in popularity in recent years. The most recent have been developed by TT Games, now regarded as the primary developers for such games.
History of LEGO video games
LEGO video games started in the form of LEGO Computer games. The first LEGO game was LEGO Island, in 1997, which was developed and published by Mindscape. Henceforth from then, all LEGO games were published by LEGO Media.
This game was followed by LEGO Chess, developed by Krisalis Software Ltd., LEGO Creator, developed by THQR Inc., Superscape, and LEGO Loco, created by Intelligent Games in 1998.
The first multi-platform LEGO game was released in 1999, named LEGO Racers, was developed by High Voltage Software. This game was significantly important to the LEGO Group for it was the first LEGO game that was released across a variety of consoles, and was the only LEGO game released on the Nintendo 64. LEGO Friends and LEGO Rock Raiders were also released that year.
In 2000, LEGO Creator Knight's Kingdom, LEGO My Style Kindergarten, LEGO Stunt Rally, and LEGO Alpha Team were all released. LEGO Rock Raiders also saw a PlayStation release.
In 2001, BIONICLE: Tales of the Tohunga, the first LEGO BIONICLE Game was released. LEGO Island 2: The Brickster's Revenge, a sequel to LEGO Island, LEGO Racers 2, a sequel to LEGO Racers, and LEGO Creator: Harry Potter , the third entry in the LEGO Creator series, were all released.
In 2002, BIONICLE: Matoran Adventures, a second BIONICLE game, Galidor: Defenders of the Outer Dimension, LEGO Creator: Harry Potter and the Chamber of Secrets, another game in the LEGO Creator series, Drome Racers, and Island Xtreme Stunts were all released.
In 2003, the first movie based LEGO game and one of the only multi-platform LEGO games, was released in 2003, titled BIONICLE: The Game. The game loosely tied together the story arcs of 2001, 2002 and 2003, and served to promote the BIONICLE movie that was released alongside it. It was the first LEGO game for the Nintendo Gamecube, Sony Playstation 2 and Xbox. It was the only LEGO game released in 2003, and received middling to poor reviews.
In 2004, LEGO Knights' Kingdom was released.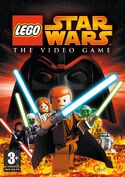 2005
is considered the most important year for LEGO video games because of the revolutionary release of
LEGO Star Wars: The Video Game
. This was the second multi-platform video game released by LEGO, but the hype and reviews of the game were much higher than that of BIONICLE: The Video Game. It was developed by
Traveler's Tales
. It was the first LEGO video game to gain this level of appreciation. Traveler's Tales was now given control of all LEGO video games because of its success. The hub for this game is Dexter Diner.
BIONICLE: Maze of Shadows was also released that year.
In 2006, BIONICLE Heroes and LEGO Star Wars II: The Original Trilogy were both released by Traveler's Tales, now TT games. LEGO Star Wars II: The Original Trilogy gained much praise for its improvements upon its predecessor. The hub for this game is Mos Eisley Cantina.
In 2007, LEGO Digital Designer, by LEGO Media, and LEGO Star Wars: The Complete Saga (the hub is once again Mos Eisley), by TT games, were released (LEGO Star Wars The Complete Saga for all consoles except for the PC until 2010). the third LEGO Star Wars game did not gain as much praise as its two predecessors, but known simply as a "bridge" between the two games with some extra content thrown in. The hub for this game is once again Mos Eisley.

In
2008
,
LEGO Indiana Jones: The Original Adventures
(hub is Barnett College) and
LEGO Batman: The Video Game
(hub is the Batcave for heroes and Arkham Asylum for villains, making it the only video game with two hubs.) were released by TT games.
In 2009, LEGO Battles was released by TT Fusion, a division of TT games and LEGO Rock Band, were both released. LEGO Indiana Jones 2: The Adventure Continues (hub is warehouse) was released also that year.
LEGO Space: The Videogame was a planned video game for Nintendo DS, and was advertised on the first wave of Space Police 3 sets. However, LEGO has confirmed that the game was merged with LEGO Castle: The Video Game to become LEGO Battles.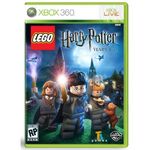 In
2010
,
LEGO Harry Potter: Years 1-4
(hub is Diagon Alley) was released by TT games and
LEGO Universe
, the first LEGO Massively Multiplayer Online Game, was released by NetDevil, but was discontinued on January 31st
2012
.
LEGO Star Wars III: The Clone Wars (hub is a Venator ship named the Resolute) was the fourth LEGO Star Wars game released by TT Games. It was released in March 2011.
On November 18th 2010, LEGO Pirates of the Caribbean: The Video Game (hub is Port Royal dock) was announced and was released in May 2011.
LEGO Battles: Ninjago, a new LEGO Battles Video game, was releasied April 2011. It was released only for the Nintendo DS System. LEGO Harry Potter: Years 5-7 was released on November 11 of that same year.
LEGO Batman 2: DC Super Heroes was released in Summer 2012 and LEGO The Lord of the Rings: The Video Game was released in November 2012. It was the first in the series to have full voice acting as opposed to grunts, groans, screams, cries, and random, unintelligable gibberish.
LEGO City Undercover had been announced in 2011 in the instructions of the City Sets and the E3 announcement. It will be released for Wii U in March 2013. A prequel, LEGO City Undercover: The Chase Begins, will be released for 3DS in April 2013.
Sometime during 2013 a game called LEGO Legends of Chima: Laval's Journey will be released, and in fall 2013 LEGO Marvel Super Heroes: The Videogame will be released. LEGO Batman 2 was re-released on the Wii U to coincide with LEGO Batman: The Movie - DC Super Heroes Unite.
In 2014, a video game based on The LEGO Movie called The LEGO Movie Video Game was released at about the same time as the film.
It has been announced that the second LEGO Massively Multiplayer Online Game will be released, based off the Minifigures theme by Funcom.
List of all LEGO video games
This article or section is incomplete.
Please improve the article, or discuss the issue on the talk page.
PC = Windows PC
Mac = Macintosh
Mob = Mobile phone
PS = PlayStation
N64 = Nintendo 64
GBC = Game Boy Color
PS2 = PlayStation 2
GBA = Game Boy Advance
GC = GameCube
Xbox = Xbox
DS = Nintendo DS

PSP = PlayStation Portable
360 = Xbox 360
Wii = Nintendo Wii
PS3 = PlayStation 3
iOS = iOS operating system
3DS = Nintendo 3DS
Vita = Playstation Vita
Wii U= Wii U
PS4= PlayStation 4
Xbox One= Xbox One
resorting consoles by chronological release
Błąd rozszerzenia cite: Istnieje znacznik <ref>, ale nie odnaleziono znacznika <references/>